This month we are excited to bring some new inventory to T&T!
June 2022
Soothing Saucer is a great tool to help relieve stress and anxiety for your puppers. How it works is you mix some of the calming powder with water and add it to the back of the saucer.  Then the dog starts licking the saucer top, moving the ball around where the powder is and it sticks to the wet ball which continues moving as its licked, allowing the dog to get that powder every time it sticks to the ball.  You can also use this powder without the saucer and the powder is good for cats too! We have the saucer in plus a small and big size bag of the powder options. The powder flavors come in chicken and beef.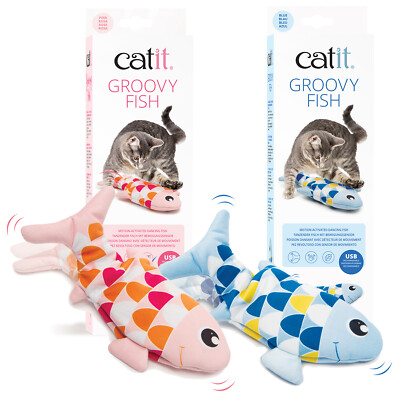 Catit groovy fish toy is a new interactive cat toy we now sell! This groovy toy is motion activated, does not require batteries as it can be charged, and is great to stimulate your feline friends mind. This toy comes in pink and blue, includes the charging chord plus two small bags of catnip inside. 
We now have life vests for your doggy friends. We have a variety of colors and sizes. 
May 2022
Orijen with Grains!!
We currently have in store, orijen original, orijen puppy, and orijen large breed puppy. 
Forza10 Cat and Dog food
This food is a veterinarian made food.  It's the closest thing to Hills and Science Diet but with better ingredients! We currently have in store urinary, renal, and digestion for cat.  We have intestinal, dermo, renal, and skin for dog. 
Happy Birthday pup pies and treats
We now have birthday themed pies for dogs and a new selection of pie flavor and shaped treats!!
October 2021
Acana Bountiful Dry Cat Food
Acana Homestead Harvest 

Dry Cat Food

Acana Indoor Entree 

Dry Cat Food
Orijen Small Breed Adult Dry Dog Food
Evanger's Classic Cat Cans 5.5 oz
Beef it Up
Chicken Lickin' Dinner
Goin' Fishin' Dinner
Evanger's Organics Cat Cans 5.5 oz
Organic Beef Dinner
Organic Braised Chicken Dinner
Organic Turkey & Butternut Squash Dinner
Stella & Chewy's Essentials Dry Dog Food
Boss Dog Frozen Yogurt
Greek Style Frozen Yogurt Dog Treat with Pumpkin and Cinnamon
Greek Style Frozen Yogurt Dog Treat with Real Cheddar Cheese & Bacon Flavor