Featured and New Products
This month we are excited to bring some new inventory to T&T!
May 2023
West Paw Quizl
Quizls are a great toy to extend the chew time of bully sticks and other treats. You can insert the bully sticks into the toy and your dog will have to pull the treat out while chewing it. Quizls are made in Montana with recyclable and durable Zogoflex.  They are also dishwasher safe and float in the water.
Nulo Freestyle Salmon and Turkey Freeze-Dried Raw
Nulo's freeze-dried raw can be feed as a treat, side dish, or even a meal. The delicious bites are protein and probiotic rich. Good for all sizes and all life stages.
Purrfect Wild Hemp Cat Wand toy
The wand toys are made with natural hemp and natural feathers. With rope and feathers on the end these toys are sure to be a hit with every cat (even our store cat enjoys this one).
April 2023
Dirty Dog Mat
These doormats work great at an entryway or as a bathmat. They have a very soft texture and come in several colors such as; aqua, gray, dark blue, and brown.  To top it off, all of their designs have a signature paw print in the middle!
Messy Mutts Lick Mat
Lick mats work great to help soothe anxious dogs and cats.  Licking often is a natural way for pets to self soothe and lick mats are a great way to channel that behavior into something positive rather than licking themselves or furniture. They also work great as a distraction for nail trims or just as a fun activity on a rainy day. You can cover them with wet food, dog safe peanut butter, greek yogurt, and more!
Doyen World Cat toy box
Doyen World boxes are a great way to reintroduce your cats favorite toys and treats in a new and exciting way! Simply fold the box together, toss your cats favorite toys and/or treats into it and watch them enjoy!
March 2023
Pupster Bakery and Bourbon City Barkery cookies!
Pupster Bakery cookies are made with peanut butter, pumpkin puree, oat flour and tapioca frosting to top it all off. We have everything from pancakes to pretzels in store!
Bourbon City Barkery cookies are made with whole wheat flour, peanut butter, pumpkin and egg. Their frosting is made from tapioca starch, coconut milk powder, coconut flour, and apple pectin. We have poptarts, tacos, and more in store.
That's Sew LambMa
These adorable bandanas slide right over the collar for a secure fit. They are handmade in the USA and we have a variety of styles available!
Natural Cat Toy
100% Natural Silver vine stick for cats to chew or play with! Silver vine is a great alternative if your cat does not react to catnip and chewing on these sticks can also improve dental health. 
February 2023
Travel cat
We have travel cat items including a variety of cat carries that make it easy for your furry friend to see the world.  Who doesn't want a cat backpack that allows your cat to look out of and have easy access to the views outside. Also, you'd get tons of compliments with this cool bag on your back.  We also have other items from this brand like collapsible beds and harnesses for the adventurous kitties. 
A Pup Above
You may remember we carry frozen A Pup Above items, now we have A Pup Above freeze-dried items.  The freeze-dried food has all the same benefits as the frozen but in a freeze-dried form.  It is made with all natural ingredients sourced from farmers, includes fruits and veggies, and is very palatable for dogs.  The pickiest dog will like this food!  We have the Chicken and Pork flavor in store but will be getting the Turkey and Beef flavor very soon!
Tuffy Toys
Tuffy toys are a durable and well-designed dog toy for heavy chewers.  Their toys are sewed seven different ways which makes it hard to undo those seams.  We have a variety of adorable different designs and shapes of the toys including the dinosaur you see above.  Customers love these toys because you don't have to worry about buying more in a week, these toys lasts!
January 2023
BoxieCat
BoxieCat is a new clay litter we now carry.  This litter is less dusty than the average, clumps better, and can lasts up to 3 months if being used with one cat.  Many people will tell you this litter is a life saver, including myself and another employee that uses it.  I have three cats and I can tell you this litter lasts almost a month.  I have not found anything better than this litter and I have tried many types. This litter comes in four different formulas, all that will last awhile. 
Hemp Bedding
We now carry hemp bedding for small animals.  This bedding has pure, natural hemp, great with odor control, very absorbent, compostable, and chemical free.  This bedding also has little to no dust.  This bedding can be sued for bunnies, guinea pigs, rats, and many other small animals including reptiles.  Even Brooklyn, the store cat approves!  We also have a few other small animal items for your small furry friends. 
4 Suet Bird Feeder
We have a very big variety of bird feeders including this awesome 4 suet feeder. This feeder is nice because you can put four different types of suet in one feeder.  This allows for the birds to have a variety of options for their feedings.  We can't forget the birds like different food options too!
December 2022
Northwest Naturals now has functional toppers.  There are three different flavors that all include supportive ingredients.  There is the Chicken and Green Mussels topper which helps joint support, we have one that is Beef and Turmeric which can help with stomach support, and there is a Salmon and mushroom option that helps with calming support. All of these also work for dogs and cats!  Another plus is all you have to use is a teaspoon for each cup of food, so one container will go a long way!
We have a variety of birthday treats for your pup!  We carry cake mixes, doggy ice cream, birthday cake flavored treats, and birthday themed toys.  We know your pup deserves the best on their birthday and we strive to help make that happen.  Come on in and check out our awesome birthday supplies and treat your furry friend. 
Its Holiday Season!! We have a huge variety of holiday dog treats for your furry friends.  We have multiple brands of treats and all with healthy ingredients!  Come on in and purchase some holiday gifts and treats for your furry friends!! We also have a nice collection of toys as well!  
November 2022
Forever Rest Donut Bed
These beds are an amazing, soft and comfy option for your furry friends to sleep in.  These beds allow better sleep, a comfy place to rest and the best part each purchase helps the environment.  These beds are are filled with fibers from clean, repurposed, plastic water bottles.  Each bed helps keep plastic out of landfills and keep out about 40 million bottles from these landfills. We have a variety of sizes and colors. 
Koha Limited Ingredient Mixers
We now have two different types of Koha limited ingredient mixers.  These mixers are great to add to your dogs everyday food.  They are filled with veggies, omegas, and healthy options overall to add to your pups diet.  We have a just veggie mixer and a veggie and omega mixer that supports skin and coat health.  These mixers are super easy to add to your dogs food, all you do is add water and then you mix it with the everyday food you feed your pup.  These are a quick and easy way to add veggies to your pups food!
Heated Cat Houses
It's that time of the year again where outdoor cats are getting cold.  We have numerous heated cat houses, heated pads, beds, and other heated options for your furry friends.  Come on in and take a look at our heated, winter selection.  We love when people want to keep their furry kids warm! 
October 2022
Stashios
We now carry Stashios meal toppers.  These toppers come in allergy sensitivity and skin and coat support.  Both these toppers help with the skin and coat, aid with digestion, and are limited ingredients.  
A Pup Above
A Pup Above is a new lightly cooked food we now carry.  This food comes in four different flavors and two sizes.  This food is a yummy and healthy option for your pup, it includes veggies, no preservatives, added salt, and has been a hit so far with our customers.  Come on in and grab a free sample!
Northwest Naturals Heart Treats
We now have a variety of freeze dried heart treats.  These treats are very yummy to dogs and cats.  They are small in size and can be used for training treats and are a good size for toys that require treats like Kong toys.
September 2022
No Hide Chews: We now have a plant based No-Hide chews.  Our No-Hide Chews our a limited ingredient chew with a one protein base for dogs with sensitive stomachs and skin.  We now have a new plant based No-Hide chew for dogs allergic to multiple proteins or for their humans who prefer plant based items.  They have been a hit so far with the dogs who have tried them and we have two different flavors, beef and salmon.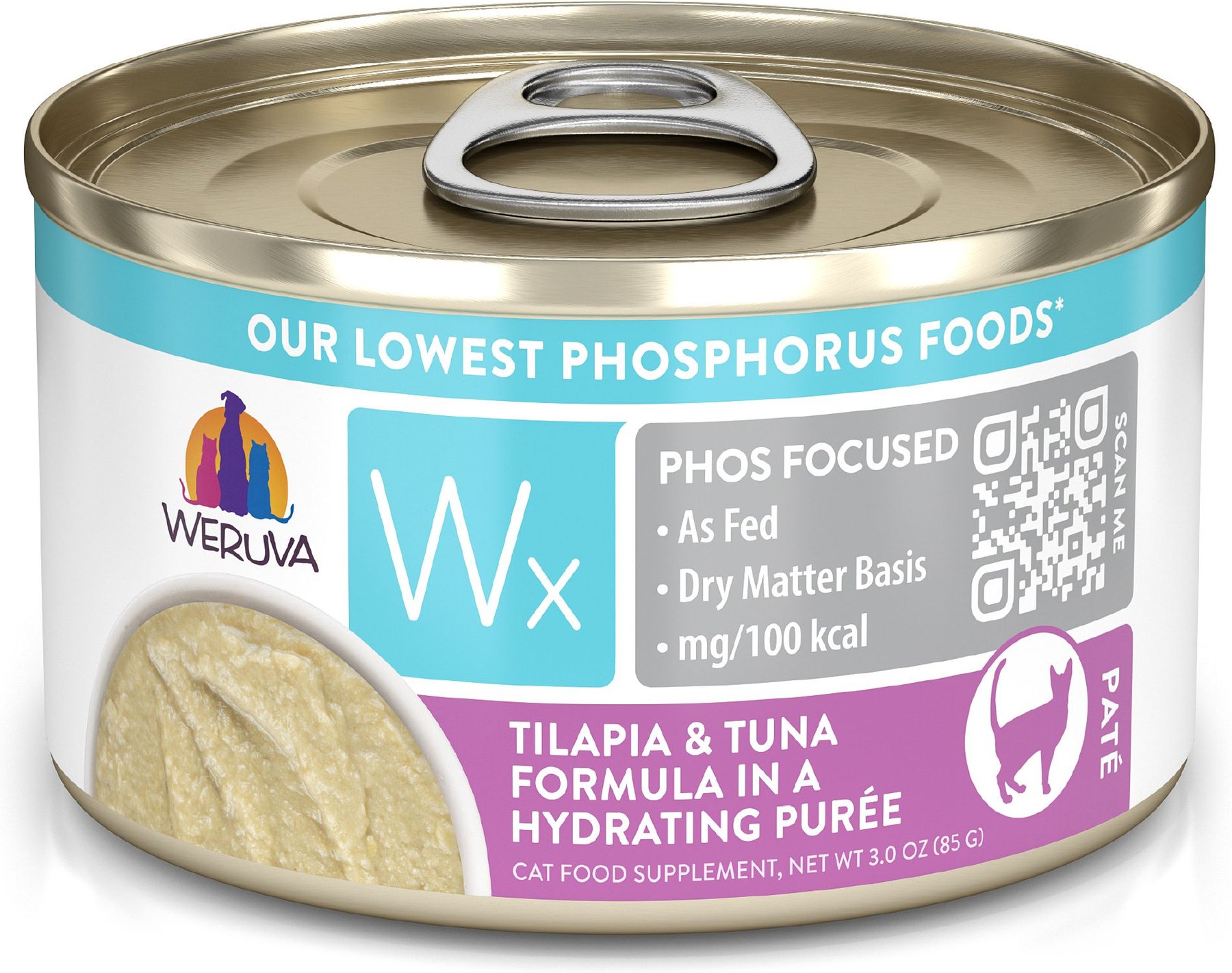 Weruva Phosphorus cans: We now have kidney supporting cans in our weruva brand.  We have many different flavors and options for those kitties who have to have special food for their health.  Kidney issues in cats is unfortunately very common  and hydration during this time is very important.  Wet food is the key to keeping cats hydrated and now we have so many options of wet food for these cats.  Come on in and take a look at these many flavors. 
Wondercide Products: This new product is a flea and tick product for cats and dogs.  It is made with essential oils for good smell, helps relieve itching and very much stops those annoying fleas and ticks.  There are sprays for your pet, home and yard.  They also have fruit fly and mosquito repellent.   This product is worth the buy and our owner loves it too.  
August 2022
Under The Weather Dog Food
This new food is a great option for a bland diet for your pup.  When your dog is having tummy issues and bowel issues this food will be sure to get your doggo back to normal.  We currently have the chicken, rice and pumpkin flavor. This food is a temporary feed for dogs just to get their tummy and bowels back to normal. All you do is add water, stir and serve.  Once back to normal you can continue to feed your dog their normal, everyday food.    This would be the perfect thing to have on hand for get togethers, holidays and any events that your dog may be able to get into the no no food.  Come on in and get a bag to try!
The Bear and The Rat
We now carry frozen yogurt for dogs.  They come in four different flavors and you can buy a box or just one to go.  This is a delicious treat to give your pup on those hot summer days or for a birthday celebration.  There is also a goat milk flavor you can give your kitty friends as well.  Plus when you buy 12 packs you get your 13th free!!
Dave's Cat+Dog Cans
Dave's cat cans and Gravylicious dog cans are now on our frequent buyer list.  Now when you buy a case it goes towards a free one, like our dog food, buy 12 cases and get the 13th free.  This includes Dave's Gravylicious dog cans and Dave's cat cans.  
July 2022
Boss dog
We now carry Boss Dog leashes and collars.  They come in a a variety of colors and sizes for your furry friends.  These collars come in handy because they have a clasp verse buckle to close the collar which makes it much easier on your hands and makes the collar more secure.  The leashes have a anti rust clasp that fits the collars perfectly and both collar and leash have a anti pull handle.  These combined items would be great for your doggy friends.
Pet Armor 
We now have Pet Armor flea and tick treatment for cat.  This is the first time in a couple years we have had flea AND TICK treatment for cats.  This treatment works for cats at least 8 weeks of age and 1.5 pounds or over for weight.  This is a topical treatment that goes right between the shoulder blades.  You can buy an individual monthly dose for $11.99.  There are also options to buy a box of three for $29.99 or for a limited time a box of 6 for $49.99. It's the perfect time to come in and get this treatment for you cat babies.  Beat those fleas and ticks before they get on your cat friends. 
Dog Almighty
We recently brought in a new liquid meal mixer.  Dog almighty is great because the liquid can add extra hydration to your dogs diet.  Dog almighty also has natural calming ingredients for your anxious pups. There are 3 flavors which include chicken, beef, and turkey.  Also for a limited time we have them on our clearance shelf so come on in as soon as you can to grab these delicious mixers before they are gone. 
June 2022
Soothing Saucer is a great tool to help relieve stress and anxiety for your puppers. How it works is you mix some of the calming powder with water and add it to the back of the saucer.  Then the dog starts licking the saucer top, moving the ball around where the powder is and it sticks to the wet ball which continues moving as its licked, allowing the dog to get that powder every time it sticks to the ball.  You can also use this powder without the saucer and the powder is good for cats too! We have the saucer in plus a small and big size bag of the powder options. The powder flavors come in chicken and beef.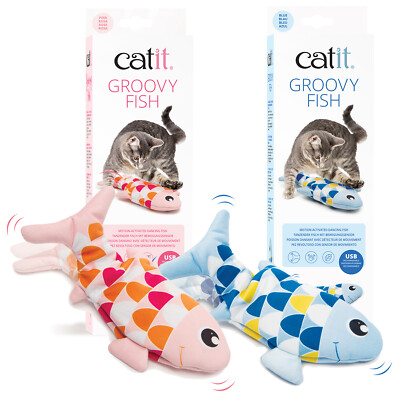 Catit groovy fish toy is a new interactive cat toy we now sell! This groovy toy is motion activated, does not require batteries as it can be charged, and is great to stimulate your feline friends mind. This toy comes in pink and blue, includes the charging chord plus two small bags of catnip inside. 
We now have life vests for your doggy friends. We have a variety of colors and sizes. 
May 2022
Orijen with Grains!!
We currently have in store, orijen original, orijen puppy, and orijen large breed puppy. 
Forza10 Cat and Dog food
This food is a veterinarian made food.  It's the closest thing to Hills and Science Diet but with better ingredients! We currently have in store urinary, renal, and digestion for cat.  We have intestinal, dermo, renal, and skin for dog. 
Happy Birthday pup pies and treats
We now have birthday themed pies for dogs and a new selection of pie flavor and shaped treats!!
October 2021
Acana Bountiful Dry Cat Food
Acana Homestead Harvest 

Dry Cat Food

Acana Indoor Entree 

Dry Cat Food
Orijen Small Breed Adult Dry Dog Food
Evanger's Classic Cat Cans 5.5 oz
Beef it Up
Chicken Lickin' Dinner
Goin' Fishin' Dinner
Evanger's Organics Cat Cans 5.5 oz
Organic Beef Dinner
Organic Braised Chicken Dinner
Organic Turkey & Butternut Squash Dinner
Stella & Chewy's Essentials Dry Dog Food
Boss Dog Frozen Yogurt
Greek Style Frozen Yogurt Dog Treat with Pumpkin and Cinnamon
Greek Style Frozen Yogurt Dog Treat with Real Cheddar Cheese & Bacon Flavor